Olay Fresh Effects:
Wow. I've tried a lot of products like this, but this has to be my favorite. I've used the Neutrogena product that pulsates, but it always seemed like such a hassle to put the pad on it. The Olay Fresh Effects is easy to use, easy to clean, smells great, and leaves your face feeling amazing. I cannot recommend it enough!
Here is some more information about the product.




Secret Clinical Strength:
I'm not a fan of wet deodorant. But I figured I would give it a shot. In Arizona, deodorant is incredibly important. And as a runner, I don't want to smell too terrible after my runs. This deodorant claims it helps with stress sweat and I have a lot of stresses in my life. Despite smelling good for deodorant, it didn't last quite as long as I would have liked. After hanging out with my friends for a while, I noticed a smell and I had to reapply. I love Secret products, but I don't think this deodorant is quite up to muster.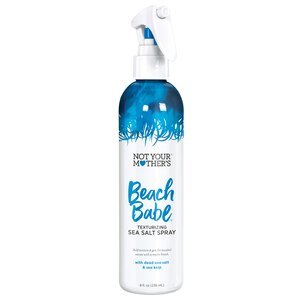 Not Your Mother's:
Another product I was disappointed in. I guess I'm just not a huge fan of having my hair textured that way. I tried and it just felt super clumpy? Am I doing it wrong?



SkinnyGirl Daily:
Delicious! I had the Coco-Nut with Peanut Butter and it was so good. I might be making the switch over to these instead of my usual Clif Bars. 180 calories and super easy to grab before running out the door. I'm so busy and I love quick and easy things to eat.
Check out the Skinnygirl website to see their other flavors - such as Banana Oatmeal Dark Chocolate and Dark Chocolate with Multi-Grain Pretzel. I cant wait to try the other flavors!

Disclaimer: I received these products complimentary from Influenster for testing purposes

.

All opinions are my own.

Labels: Influenster, VoxBox